---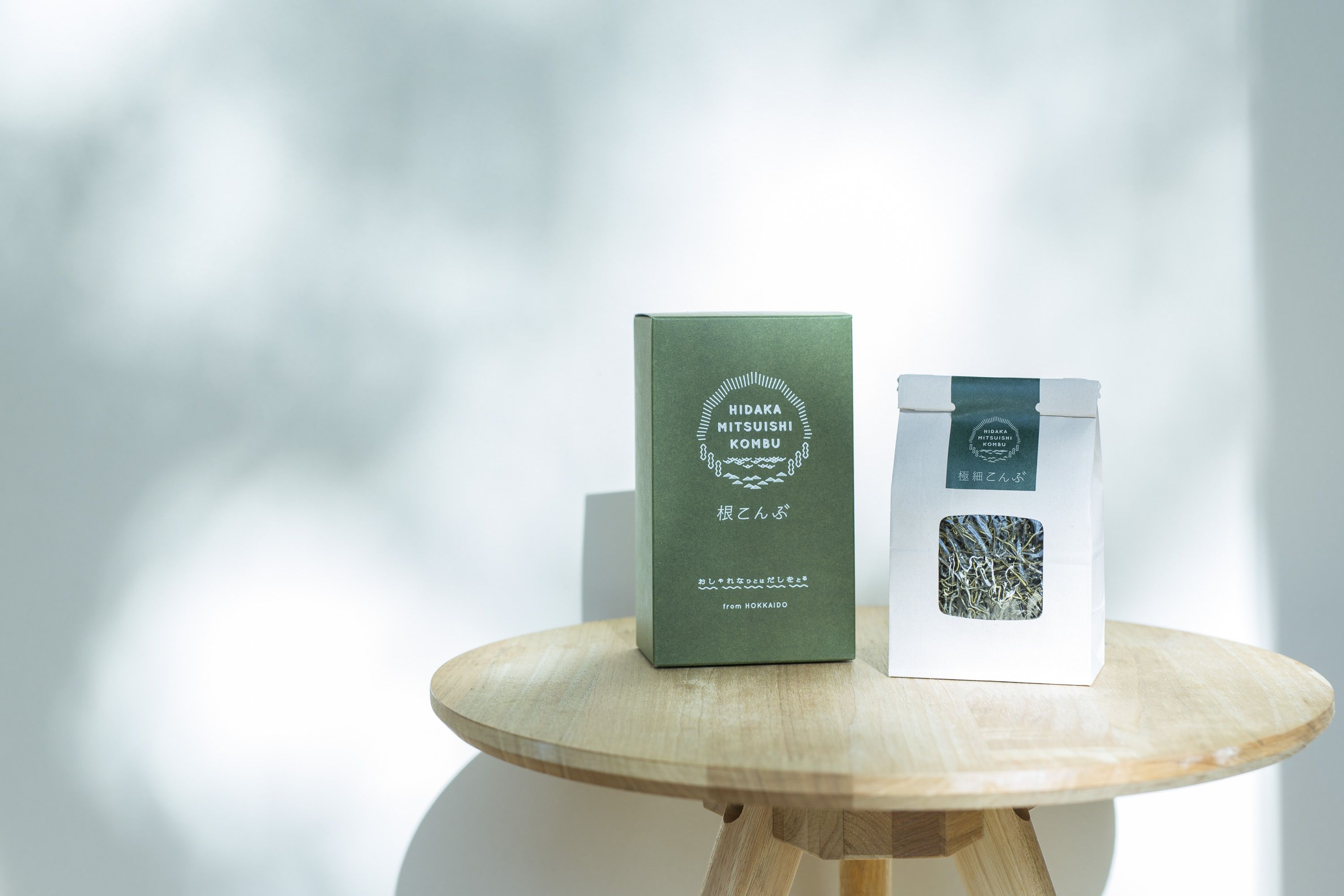 Stylish kombu kelp products that are perfect for gifts.

Nanakura Kombu's goal is to create stylish kombu kelp products that are perfect for gifts. We hope to share the delicious flavor of kombu with more people. In today's world of convenience, we strive to provide an unforgettable experience that highlights the beauty and flavor of the ingredient itself. What format of kombu product would allow us to reach this goal?

At Nanakura Kombu, we think of kombu's potential to bring new joys to our customers on a daily basis.

We use Hidaka Mitsuishi Kombu, the same variety of kelp that my grandfather once harvested. Each harvested frond is carefully laid out to be fully sun-dried. This lovingly produced kombu brings the goodness of the sea and the sun to our customers.
---
---
Our Products
---
What is kombu kelp?
Kombu kelp is a variety of seaweed. Rich in minerals, vitamins, and other nutrients, kombu also contains highly concentrated umami (savory taste) components. Long beloved by the people of Japan, this healthful and delicious ingredient is an indispensable part of Japanese cooking. We might say that kombu truly represents the soul of Japanese cuisine. There are a number of ways to cook kombu itself, but this savory seaweed is perhaps best known as the key ingredient to "kombu dashi", a soup stock that brings out the flavor of other ingredients, almost as if by magic. Kombu dashi is used in a wide variety of Japanese cooking, from miso soup to hot pots and simmered dishes.
The versatile Hidaka Kombu kelp is renowned for producing excellent dashi (Japanese soup stock), and is also delicious eaten on its own. In addition to its classic use for soup stock, we hope our customers will try the delicious flavors produced when cooked in other ways.
---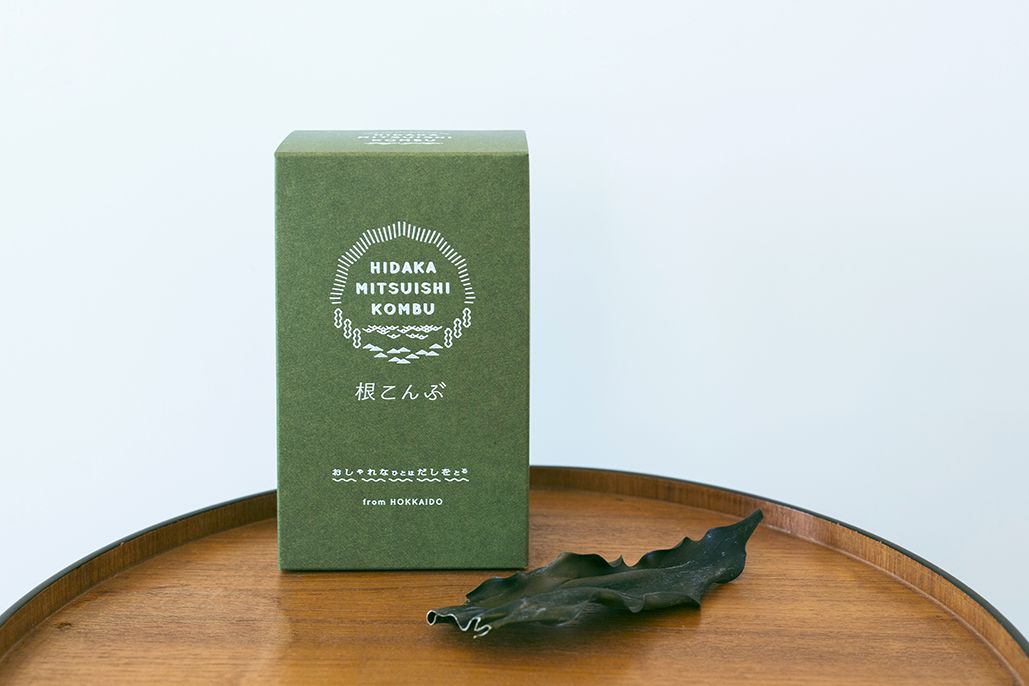 ◆Nekombu ¥800 (¥864 including tax)
Nekombu, harvested from the base of the kombu kelp plant, offers the most flavor and nutrition of any type, and is ideal for making soup stock. We have carefully selected the finest nekombu to provide an excellent balance of its characteristic sweetness and briny fragrance. Its flavor is best enjoyed in dishes which maximize the flavor and fragrance of the dashi stock. Please also try combining nekombu with other stock bases such as chicken, bonito flakes, and vegetables.
---
<Example Recipes and Uses>
How to Make a Basic Dashi Soup Stock

Add cold water to a pot, and soak one piece of kombu kelp for about one hour. Next, put the pot on low heat, and maintain a low simmer, with only small bubbles. Do not boil, and maintain this temperature for at least one hour to extract the stock.

Simmered Dishes with Nekombu

Being quite firm, nekombu (kelp harvested from the base of the kombu kelp plant) is an excellent addition to simmered dishes. Low, slow cooking will produce tender, easily-enjoyed nekombu. The nekombu will also absorb the flavors of the other ingredients, creating a deeply flavored dish.

Kombu Lasagna

Kombu kelp leaves can be used in place of lasagna noodles. When making the lasagna sauce, simmer kombu in the sauce, allowing it to absorb the flavor. Cut the well-hydrated kombu into appropriate lengths, build the lasagna in heat-proof dishes, and bake in the oven.
---
◆Extra Fine Sliced Kombu ¥500 (¥540 including tax)
We have finely sliced premium Hidaka Mitsuishi Kombu kelp into 0.8 mm strands. The sliced kombu is delicious on its own, or seasoned to taste and arranged in a salad or carpaccio. Also try it as a garnish for sauteed dishes, soups, and the like, accenting your favorite foods with the rich savoriness and toothsome texture of kombu. Please add sliced kombu directly to your dishes, without rehydrating in water.
---
<Example Recipes and Uses>
Tsukemono (Japanese Pickles) with Extra Fine Sliced Kombu

Place your favorite vegetables and seasonings into a zipper-top bag, add a pinch of Hidaka Mitsuishi Extra Fine Sliced Kombu kelp, and massage well. Leave overnight. The rich savory "umami" flavor of kombu will deeply season the vegetables, producing mouthwatering pickles.

Cheese Toast with Extra Fine Sliced Kombu

Top bread with cheese and crumbled Hidaka Mitsuishi Extra Fine Sliced Kombu kelp, then bake in an oven toaster. The fragrance of baked kombu is the perfect compliment to the richness of cheese.

Extra Fine Sliced Kombu Marinated in Ponzu

Simply add Hidaka Mitsuishi Extra Fine Sliced Kombu kelp and ponzu (a fragrant citrus or vinegar-based sauce) into a container, and leave to marinate. Once it becomes soft, the kombu will be an excellent accompaniment to wine, alongside cheese, steamed chicken, and the like. Or, add olive oil to create your own dressing, perfect for all kinds of salad, carpaccio, and more.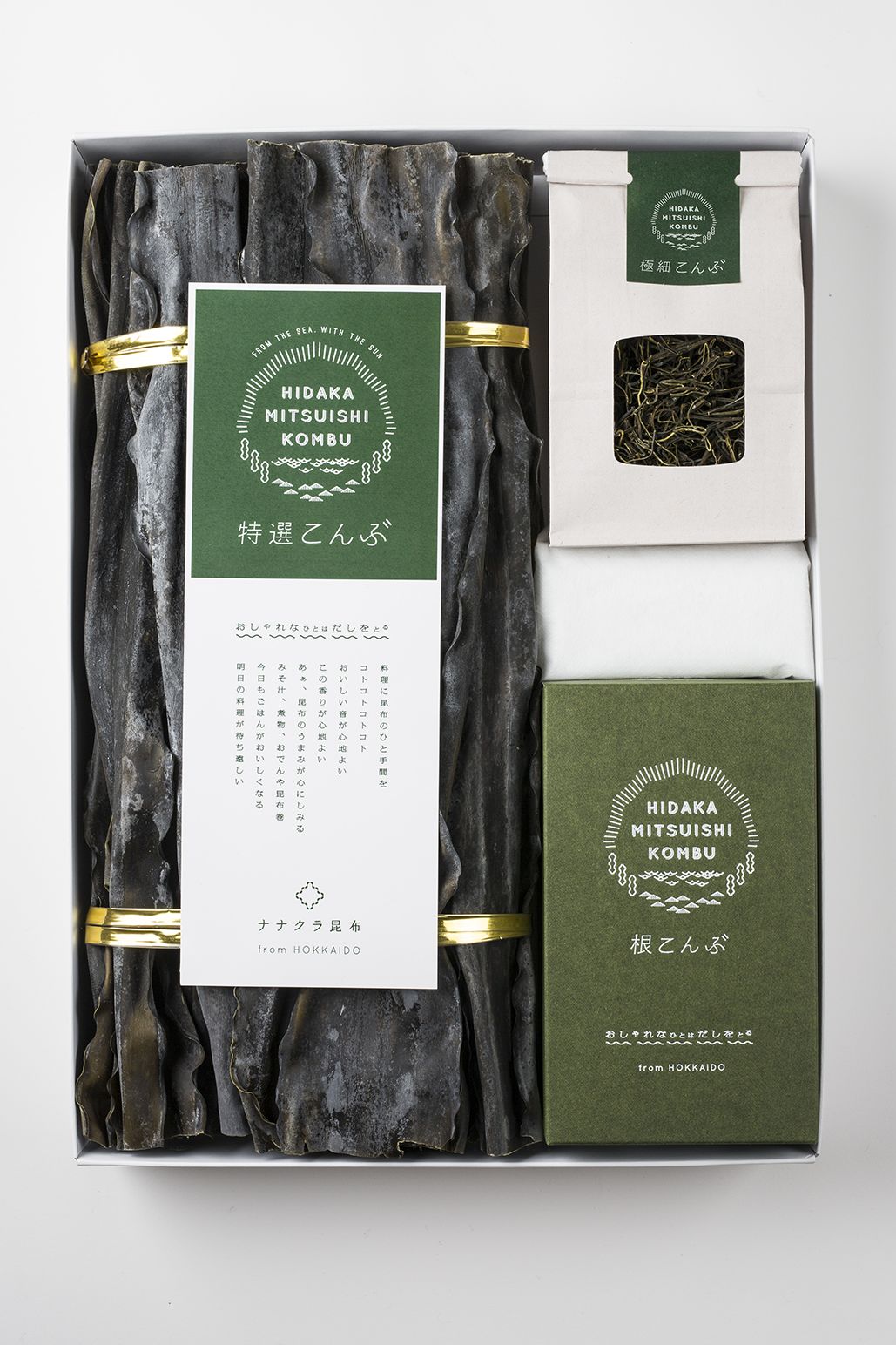 ◆Gift Products
・Specially Selected Set ¥6000 (¥6480 including tax)
500 g of specially selected premium Hidaka Mitsuishi Kombu, cut to standard length and wrapped, packaged together with Nekombu and Extra Fine Sliced Kombu, two favorite Nanakura Kombu products.
---
Company Information
---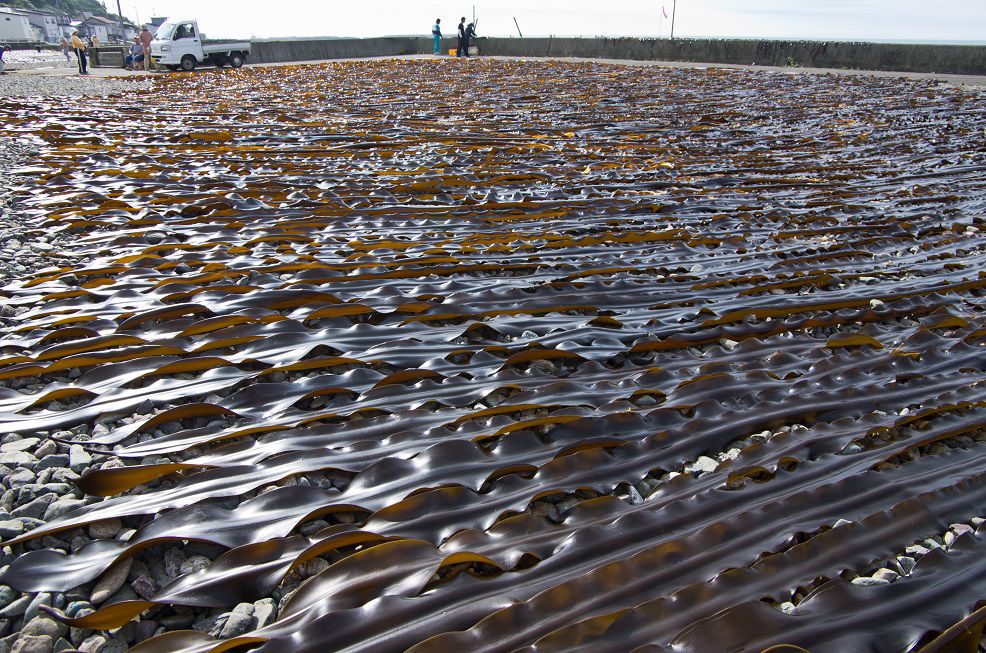 Company Information
■Company Name
Nanakura Kombu
■Establishment
April 8th, 2015
■Representative
KIMURA Maiko, Representative Officer
■Tel/Fax

+81-11-556-5952

/ E-mail : info@nanakura-kombu.com
■Business Hours
10:00 am to 5:00 pm
■Business Overview
Hidaka Mitsuishi Kombu product development, retail, and wholesale / Sale of Hidaka Kombu products for professional use / Presentations regarding Kombu
■Enquiries
info@nanakura-kombu.com
---